Sometimes there comes a program that you just got to shout about and Cooperative Marketing Group is that program and I'm going to highlight some of the features that this program has.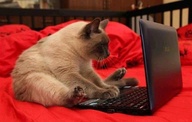 The Cooperative Marketing Group is more than just a traffic exchange, it's a coop that you can get views to your sites just by showing your coop link.  You can get rewarded to promoting and earn credits so that your site gets seen.
Another benefit is that there is a free rotator that you can change out YOUR sites easily when you want to change a site, make a new page etc.  Image your site getting seen on over 146 network partners and the best part is you can see the stats on where it's seen.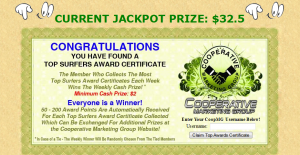 Talking about getting rewarded there is also Top Award Points Exchange and that is what you get when you surf other exchanges and collect the certificates found in the list of other sites listed on the site.
There are sooooooooo many benefits at Cooperative Marketing Group to list here but I do have one more to mention as I get asked where can I make my own splash pages and do I have a program that I recommend – well now I do – Cooperative Marketing Group.
Well I finally got a chance to test it out and thought I'd share some of the highlights with this splash maker and here is your chance to get creative.  Right now there is 35 easy to fill in templates, you can upload your own images to use, add your social media for others to connect with you AND then just fill in your info and save
Here is the one that I did with just a little copy and paste, some wording, picking out some colors from the color chart, picking from the background images already there for you and hit save.  Here is what I came up with http://coopmg.com/e/pro.php?id=241
So click the banners and join the reap the benefits of Cooperative Marketing Group.