With all the spoof emails, phishing emails, and more and more people trying to get your info on to their list – thought I would write before you click – Read this
Today I got in my yahoo email and thought I show you what to do if you get an email like this and what I do when I get these.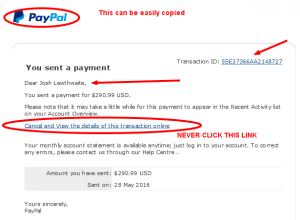 There are a few things that I want to point out in this email and the first is the Paypal logo – this can be easily copied and put in emails.
The 2nd thing is the Dear – most of the time people will use customer and Paypal knows your name and if it is not your name then it's not from Paypal.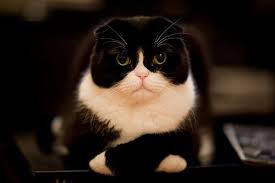 NEVER CLICK THE LINK in an email like this – the first thing you should do is go to your Paypal account and see if any of the info is true.  You can look it up by the transaction ID, the dollar amount, the date of the transaction and after seeing that this is a fake email – then this is what I do to help Paypal, credit card companies, banks emails catch these people.
In yahoo you can click on more at the top of your emails and click on view header and copy all that info and then click on forward and copy that into in the email and send it to spoof@paypal.com.  With this header info, this give their fraud department something to use to help track down where this came from.
Now in gmail, in an email getting the header info is little more tricky I think.  When you are in the email to the right of the replay/forward the more button you are looking for is there – a drop down menu.  From that drop down menu you can just click on report phishing or you can get the full header by clicking on showing original.
Hope that this info helps you to be a little more careful before you click – read this and remember that this is the time of the year that more and more of this will pop up in your emails.