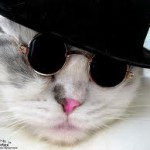 Well sometimes a program comes along and you think to your self as you read the info about it and you go yea right – fill your downlines easy and quick.  This is everyones dream – as when you join a site – each has a downline builder.
Sometimes, you look at all the blanks and go wowwwwww this is going to take me forever to get all my referrals ids in here.  Guess what, Marty Petrizza (one cool cat) has come out with an easy and quick solution for you.
Thinking in my head……….. Well Show Me……….. so I joined and I am just blown away at what I saw and how fast I have filled in downline builders at over 30 sites by just clicking a button that says update ID's.  Now hold on, it can be that easy after you fill in your id at this site and then you click a button to a site that you want to fill in your downline builder – click check downline builder and it will ask you for the site login info and then it pulls in that site's downline builder and compare it to what you have on this new site.
This site is called Downline Builder Elite and while doing mine I found some real eye openers and this program sure made me a believer.  One thing I would found out was that I always thought I was good about filling in downline builders to different sites as I try and do them right away.
Well the shock for me is the ones that I thought were done were NOT done and all this time I have been missing out.  Because I track, I know how important downline builders are and the amount of referrals that you can get from them.  So shame on me for thinking I had done them all – I had NOT
The other shocker for me was the amount of errors that I had and this was another shame on me.  You see I know when you are filling out these a person can make mistakes or transpose numbers.  I even found one account that I had been deleted from for lack of activity and gave the site one more try – well there was my old ID in there did me absolutely NO GOOD at all.
Now I took the long way around in filling this out at Downline Builder Elite and it did initially take me awhile as when I was missing a site that I knew I was a member of – I also visited that site and depending on if it was a TE or a mailer – well I checked to see if I needed to assign credits etc while I was there or I sent out my mails while I was there.
But you know what the best part was when I did find a site that I had missed – with the click of a button the downline builder on that site was filled in automatically and that was just soooooooooo cool. So be ONE smart Cat today and click the banner below.
Now if you love downline builders like I do and you feel you might have missed filling in some like I did AND you might have composed some letters or numbers like I did THEN click this link now and take the time to fill in this downline builder – you will not regret it.
Now get over there and get your downline builder filled in and stop losing referrals and commissions – you know you have been.  Oh I almost forgot there is over 536 sites and more are being added – so I bet all your favorites ones are there – click the banner and go look.