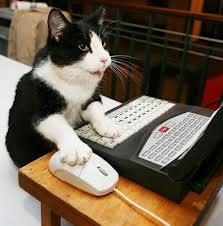 Here is another one of those questions that I get asked over and over – most that know me also know that I belong to many traffic exchanges (TEs) and I'm going to let the secret out on how to stay organized with your traffic exchanges.
If you have joined many TEs like I have, you have tried spreadsheets, bookmarks and Speed Dial just to name a few I tried to stay organized.  Well did you know there is a site (tool I call it) out there that will show you how many unassigned credits you have at your sites, how many assigned credits you have without logging into all the sites you are a member of.
Now before I let the secret out of the bag let me tell you what else this ONE site/tool does for me.  It also tells me how many banner impressions I have assigned and unassigned.  Yea, it will tell you how many text impressions assigned and unassigned.  Pretty cool, huh?  No more chasing around to the sites to find out – now couldn't you benefit from a site/tool like this.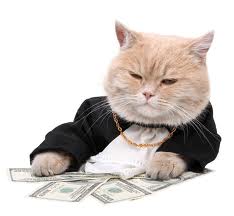 Well I haven't told you the best part yet – do you know how much you have earned in commissions on all the TEs you are a member of without chasing around again to see – well  for years I sure didn't but now I know and I know it by signing into this ONE site/tool.  This site/tool also tells me the payout amounts for each site I have added and yea you can even login from this site/tool (once you have it set up) and do what you need to do. (assign credits, banner impressions, text impressions and even put in a payout request if that is required)
Wouldn't a site/tool like this be a dream come true and save you soooooooo much time – you can see where you need to surf, where you need assign credits, where you need to request your commissions or know where you NEED to surf all from ONE site/tool.  Ok this site/tool is call TE Command Post.

Shocked you huh?  I know, it did me years ago when I first joined and I know like you – I never took the time to really look the site over as I was too busy chasing around trying to keep up with all the TEs that I was a member of.  One of my BIGGEST MISTAKES!
Now I know most of you surfers know about Commando Surf and the benefits of TECP for that reason but NOW you know the rest of the story.  Believe me it is worth taking the time to sign in and add the TEs referral id and your login info.  Just simply login and click on Traffic Exchanges – you can either start on page one OR just type in the TE that you want to add.  Do you have to join them all – the answer is know – just add the one that you are already a member of – that is the best starting point.
One more tip as there are lot of TEs listed and to narrow the ones down on the pages – on the first page look for this Only show traffic exchanges where I don't have my referral ID entered.  There is a checkbox by it – you should check that and then the sites that you have entered will not keep showing – AGAIN another awesome benefit of this site/tool.
Ok now you know How to Stay Organized With Your Traffic Exchanges – look forward to seeing you in my downline and if you have any questions just message me.